HORIZON 2020 – Peer2Scale-Health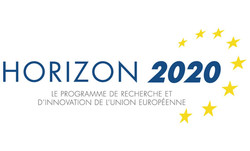 Peer2Scale-Health, an HORIZON 2020 project, is a peer-learning action between four regional health agencies acting as clusters. Eurasanté (Hauts-de-France), BioM (Bavaria), Biocat (Catalonia) and Lifetech Brussles (Brussels) support services to their network of health SMEs.
Peer2Scale-Health is focusing on actions to assess the quality of the partners' services to health entrepreneurs (and young SMEs), the way they deliver these, and how to improve them or design new and common innovation support services.
The project's objective is then to have a peer-learning action on how to raise "entrepreneurship skills" in health entrepreneurs and prepare them for their scale-up process.
Duration:  12 months
Official start: 01.06.2019
Budget: 50 000 €
Head of project: Eurasanté (FR)
Partners:
 BioM (DE)
Biocat (ES)
lifetech.brussels (BE)
PEER2SCALE-HEALTH DESIGN OPTIONS PAPER
Check out the following Design Options Paper (DOP) elaborated by Eurasanté and three other regional health innovation agencies (Biocat, Bio-M and lifetech.brussels) in the framework of INNOSUP-05 project Peer2Scale-Health.
The overall goal of this 12-month peer learning action is the mutual learning of existing support services, the testing of them and the delivery of optimized support tools to young health SMEs and start-ups to prepare them to the scale-up process. The DOP intends to identify the main SMEs' needs related to the acceleration of their business and projects, as well as the solutions that innovation agencies and cluster organisations can offer, providing need-orientated, practical recommendations to support the growth of SMEs.
This DOP is also an invitation to clusters and their ecosystems to conduct peer-learning actions for the optimization of regional activities. Please contact the project partners if you are interested in this topic, and share this document with any interested parties.